About
Cape Ann
Full Stack Developers
Helping our clients achieve their technology vision.
What Sets Cape Ann Apart?
Our roots are in Boston – home to some of the finest universities and medical institutions in the world and a hub for innovation across Life Sciences, BioTech, FinTech, and Education. In this environment, Cape Ann is fortunate to work with ground-breaking companies whose requirements push the boundaries of software platforms. Cape Ann's adaptable team makes us an ideal partner for clients who are managing ambiguity or rapidly evolving business models. From using AI to measure complex problem-solving skills to full genome sequencing, our clients challenge us to harness technology to solve interesting and complex problems.
We are proud that our technology expertise helps these innovators make a meaningful impact. How can we help you?
Founder Adnan Mesalic was educated in Massachusetts and spent the first eleven years of his software career at defense contractor Mercury Computer Systems before returning to his native Bosnia. Ado's original mission when founding Cape Ann remains the same: to provide quality opportunities for Bosnia's talented software developers who want to live and work in Bosnia. The result is a team of motivated, ethical and hard-working developers who create great value for our clients.
With about 80 developers and four offices in Bosnia and Boston, Cape Ann Enterprises is a talented group of professionals who are fiercely dedicated to helping our clients solve big challenges. We value the long term relationships with our clients, many of which exceed five years, some even ten. We have shared in their company's growth and success while developing personal relationships, visited each other's countries, attended weddings, and witnessed families start. Interesting, meaningful work is what we come to work for every day.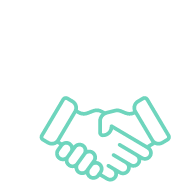 Most of Cape Ann's Clients are in North America, representing diverse industries such as Healthcare, Education, and Corporate Training.
We pride ourselves on being recognized as a great employer and a great place to work thanks to our supportive and friendly work environment.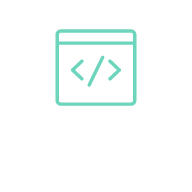 Our team is always growing. If you want to learn from the best, work on great projects for the high profile clients, check out our current job openings.
Cape Ann's team is very proud to support Tuzla's community by donating IT equipment to schools, students and kids learning to code. By organizing events, it helps young people learn about the perks of working in the IT industry and sharing experiences that motivate other young people to stay and work in their home country.
Want to Give Us a Challenge?
Tell us what software problems you would like to solve. We are happy to evaluate any request; from code refactoring, to comprehensive system design & platform development. Reach out to us, share some details of what you are trying to accomplish, and we will aim to provide you with a thoughtful and comprehensive response.