Our Services
Full stack development company, capable of
working a full range of technologies.
Our Development Philosophy
We do more than just code – we can work beside you as product strategists. With ten years of experience across hundreds of projects, we believe can bring significant value to the equation. We can coordinate with you to evaluate the inevitable technology choices and tradeoffs. As you prioritize time-to-market, need to scale, security, initial development versus long term maintenance, and hosting & operating costs, Cape Ann will bring our experience to bear to help sort through pros and cons. We want to make sure that when we build something, it supports your ultimate business goals.
Creating unique systems or developing custom code can often create QA and maintenance headaches over the long term. As part of putting our client's interests first, we work with you to investigate off-the-shelf technologies or frameworks that may address a project's core needs and then write custom modules to support your unique needs. Established codes bases help speed-to-market, reduce development costs, are well-tested, and are portable across large communities of developers.
With a disciplined team of full-stack developers who are cross-trained across technologies and industries, we have worked on hundreds of projects for diverse clients. Whether the project is big or small, the team startup or a large enterprise – we can help make it happen. In addition to core development services, our team can help with system architecture & design, project management, UI/UX, quality assurance & testing, operations, and hosting services.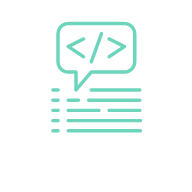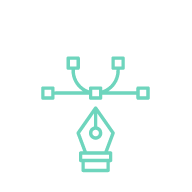 Want to Give Us a Challenge?
Tell us what software problems you would like to solve. We are happy to evaluate any request; from code refactoring, to comprehensive system design & platform development. Reach out to us, share some details of what you are trying to accomplish, and we will aim to provide you with a thoughtful and comprehensive response.