Active Science creates opportunities for children to play, explore, and discover while blending fun physical activities with hands-on learning experiences and games. Children interact with a variety of fun technologies such as activity monitors, tablets, and a mobile app. By combining learning with physical activity and games Active Science addresses key health and educational priorities. A mobile app generates reports that quantify the impact of the program on your children.
Cape Ann was brought into Active Science to help rescue the product from major project delays and architecture flaws incurred by the previous developer. One of the challenges of this project was to redesign the teacher's part of the application.
Based on the knowledge the client has gathered on issues that teachers experience while using the app, we have designed a new user interface that is intuitive and easily usable. There are few tasks for the teacher to be able to successfully accomplish during the session and those are: Start activity, Add a new site, Get data, Send data. The main goal here was to create as simple a possible graphic interface for the teachers in order to reduce visual friction and maximize application usability.
Design landing screen that allows user to navigate easily trough application

Allow user ability to return to landing screen at any moment

Give user ability to choose from the list of existing sites

Give user ability to add new site

Design ability to send notifications to users

Give user ability to see a number of students connected to the application

Give user ability to create a new student

Give the user ability to gather the data from students tablets

Give user ability to send received data to the cloud database

Give user visual information about the upload process

Give the user the ability to create a session summary.
Stakeholder interviews
User interviews
User journey map
Wireframing
Prototyping
Iterations, improving, validating
Screen designs
Styleguide
Exporting assets for development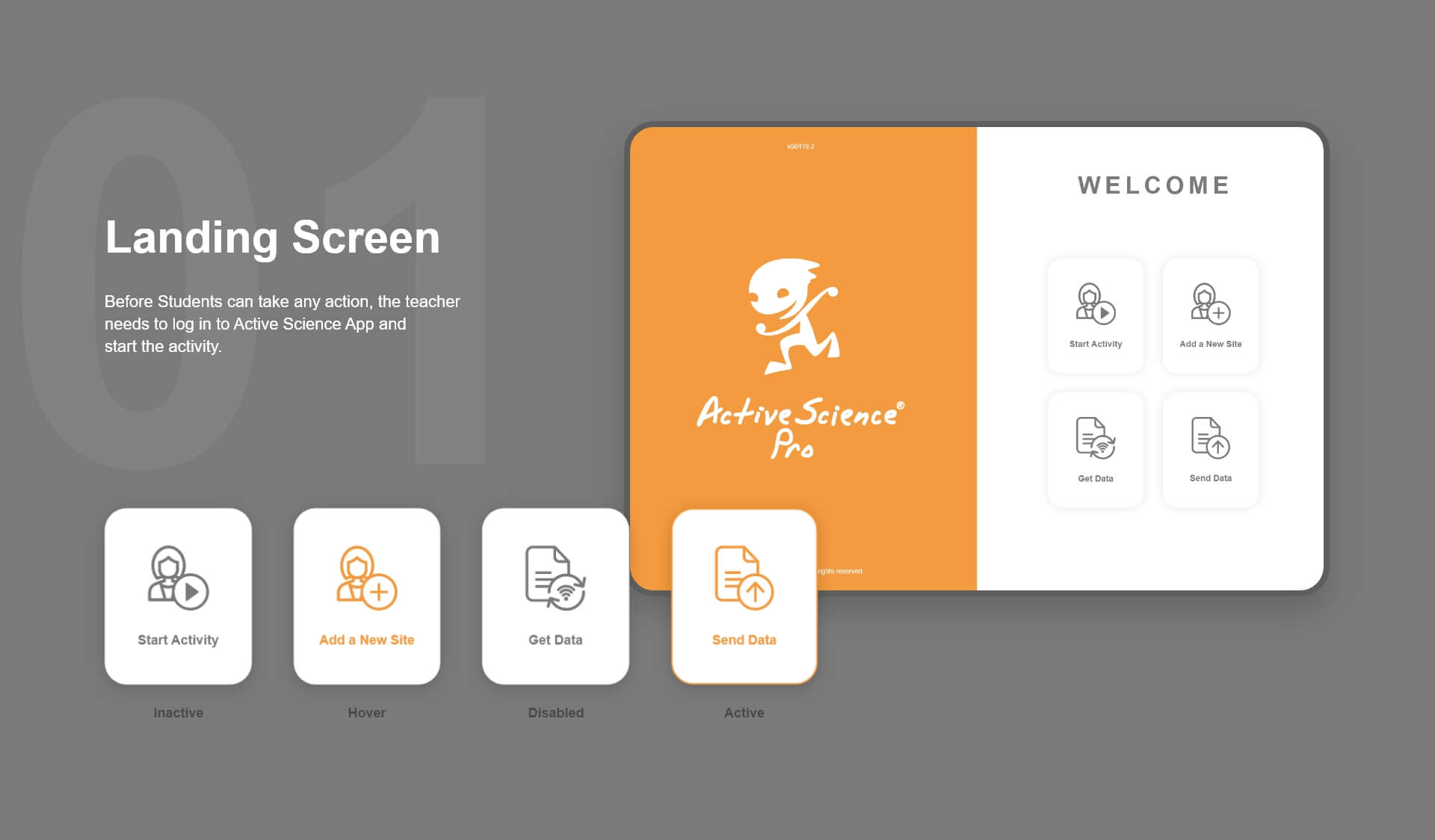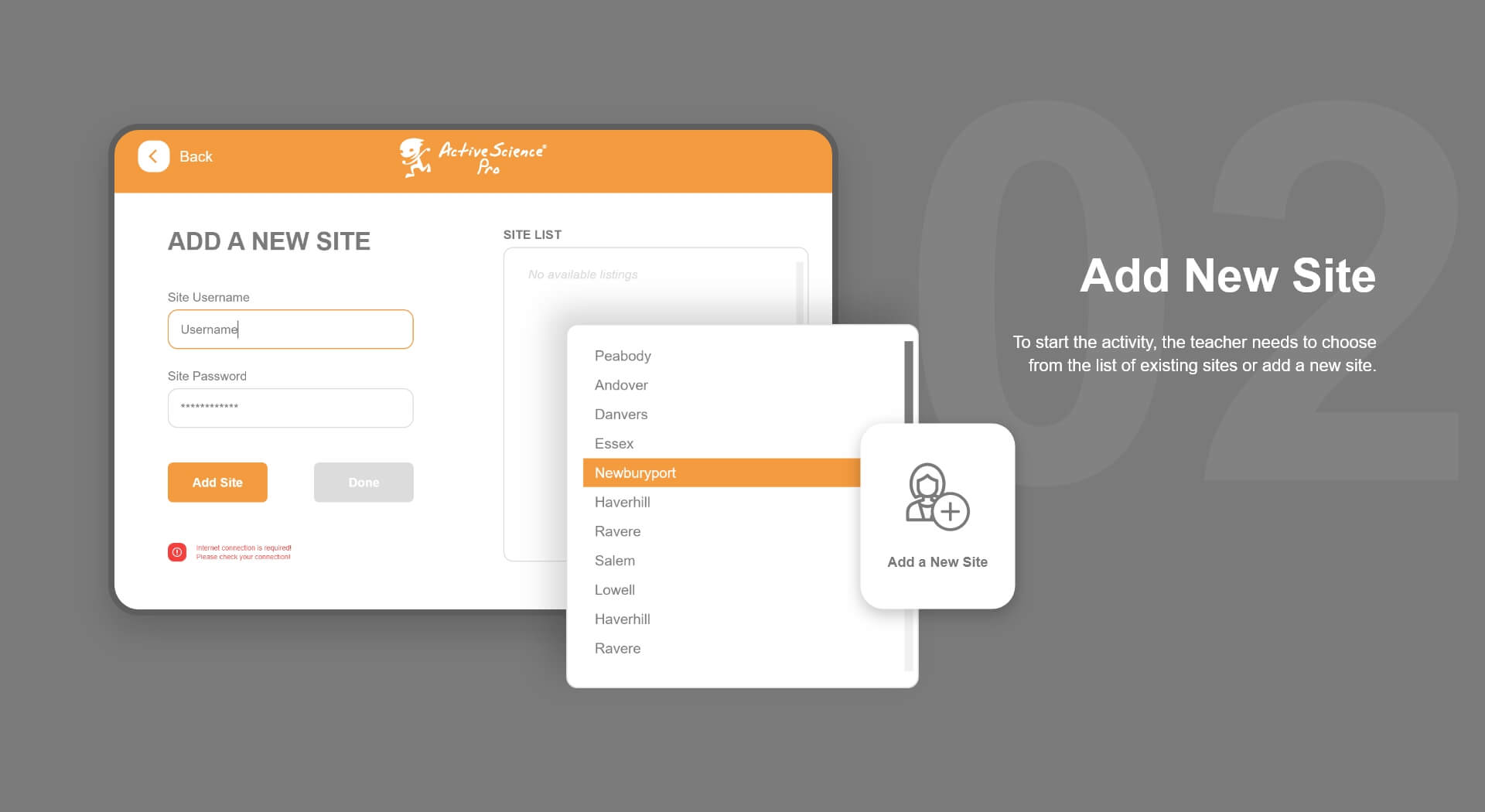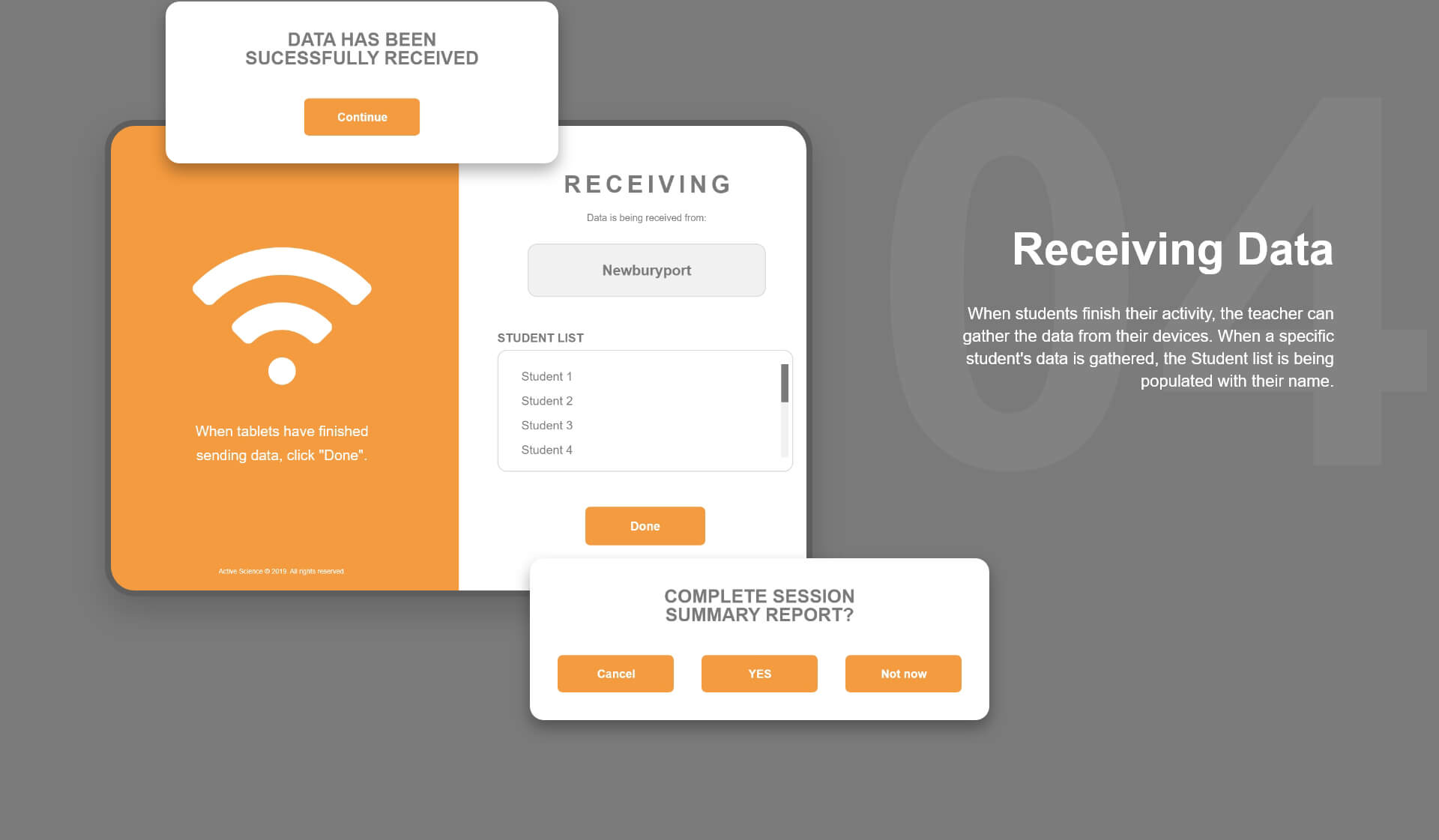 Looking For Quality Design Solutions?
Do you need to create products that provide meaningful and relevant experiences to users? Let us help you design that experience. We are a small UI and UX design studio within a larger software company and we can help you build an engaging experience easily and quickly.